A lead generation tool that changes the prospecting approach of large sales teams! SoContact press kit
With SoContact, companies can request leads in real time by obtaining email addresses and cell phone numbers from LinkedIn profiles. SoContact instantly retrieves contact information from prospects across the web.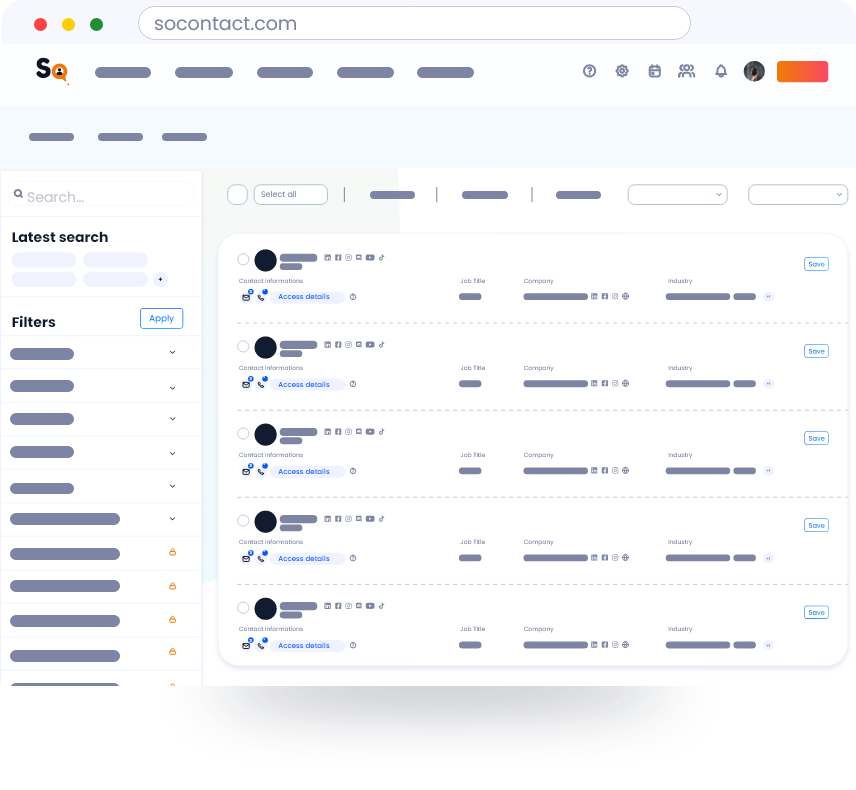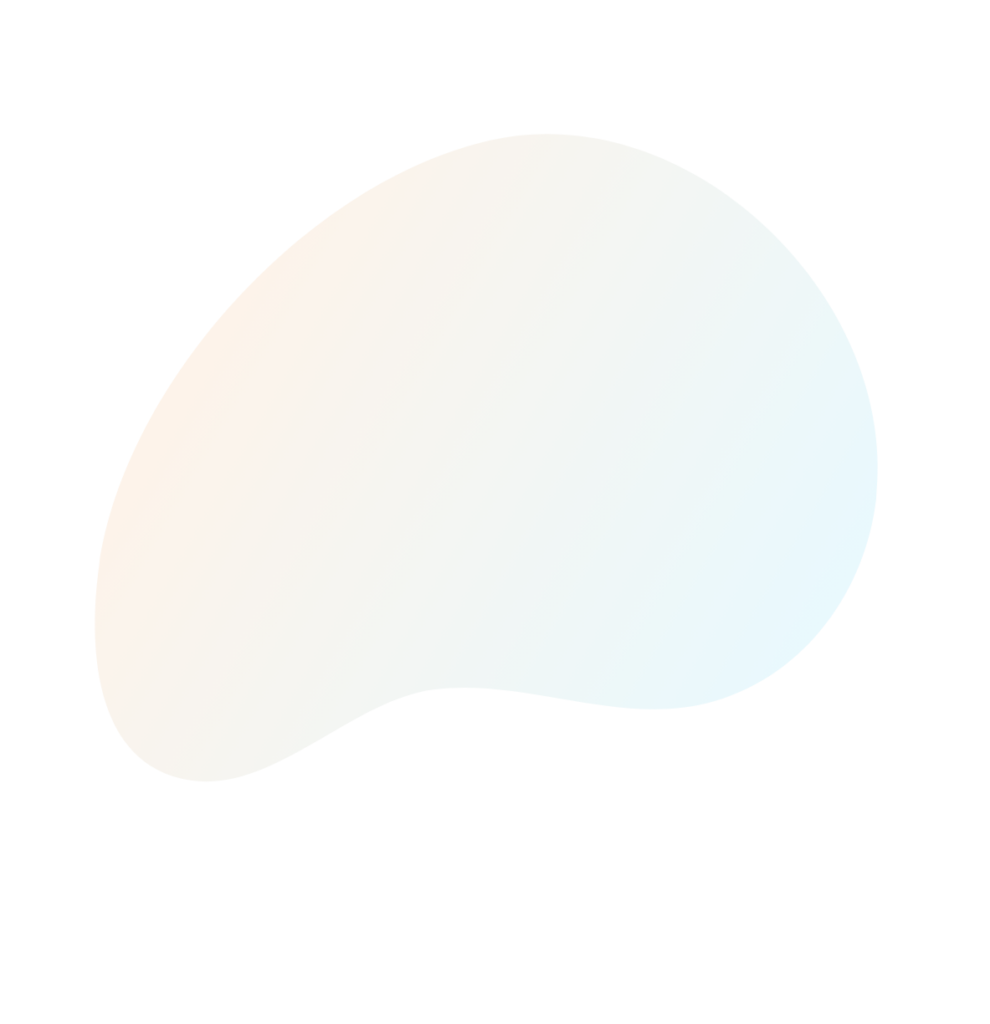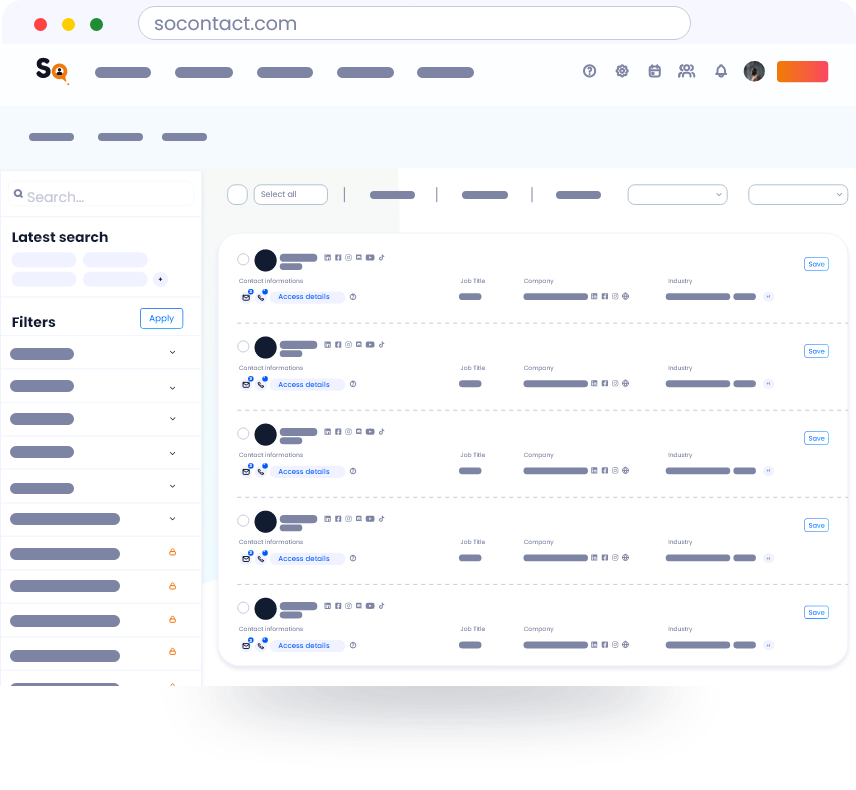 You can use our logos in different formats and colors. Please do not modify their appearance.

Bulk email and number search​
In a few minutes, collect the substantial base of e-mail addresses and professional telephone numbers. Upload the lead information you have and enrich it with real email addresses.
Generation of ultra-targeted B2B prospect lists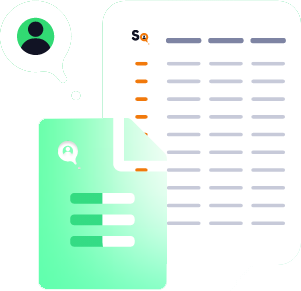 It all started here when one of the founders started helping sales teams optimize their conversion rates by enriching their data.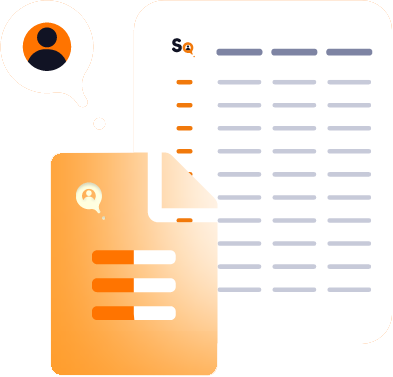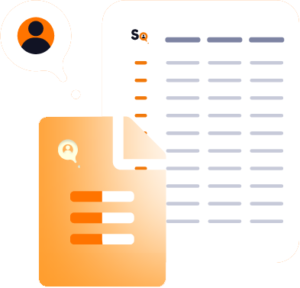 It took a long way to be close to sales people to understand their needs… After seven years of proximity, we understood how important it is to enrich data and how to do it. We started developing one of the most powerful data enrichment tools that made SoContact possible.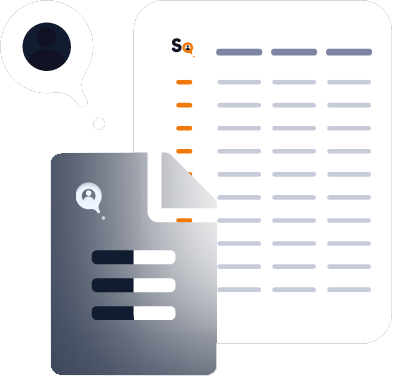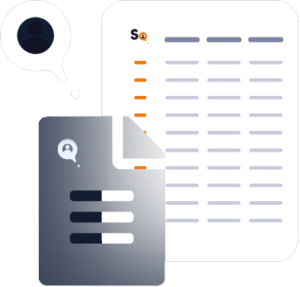 La grande décision est maintenant ! La version commerciale de SoContact est développée par nos 12 développeurs full stack afin de mettre en ligne l'outil de génération de leads le plus puissant qui servira plus de 300 millions de contacts.
A number of advantages far superior to other online prospect search tools!
Stop sending InMail to which few people respond. Get the contact details of the people you are really targeting.

350M+ professional profiles
Be more efficient thanks to an intelligent tool.

Increased security
SoContact focuses on the security of your information, and that much better than elsewhere.

A base enriched daily
SoContact's artificial intelligence collects and verifies the contact details of your prospects in real time from the web to give you the most reliable information on the market.

220M+ business emails
80M+ numbers130M+ personal emails
No need to search for the contacts of the people you are interested in, they are available in a few clicks!

Friendly and easy to use interface
An intuitive interface makes adapting faster and seamless. The Chrome extension makes the lead generation process simple and efficient.

1000+ active sales teams
The SoContact tool is already appreciated by hundreds of sales teams all over the world.
SoContact user since December 2022
SoContact user since February 2023
SoContact user since January 2023
Here's why the SoContact experience is valued
According to customer feedback, SoContact has increased the conversion rate in their sales process by more than 50%.